Welcome to the Alaska Native Media Group! Our purpose is to promote and advance Alaska Natives in media. We are a 501(c)(3) nonprofit organization. We host regular membership meetings. There are a number of ways to get involved, including attending a meeting or an event, becoming a member, making a donation or joining our email group.
The Alaska Native Book Fair is coming up on April 28 at 11 am-3 pm. It will be hosted at the ANTHC Consortium Building Office located at 4000 Ambassador Drive, First Floor.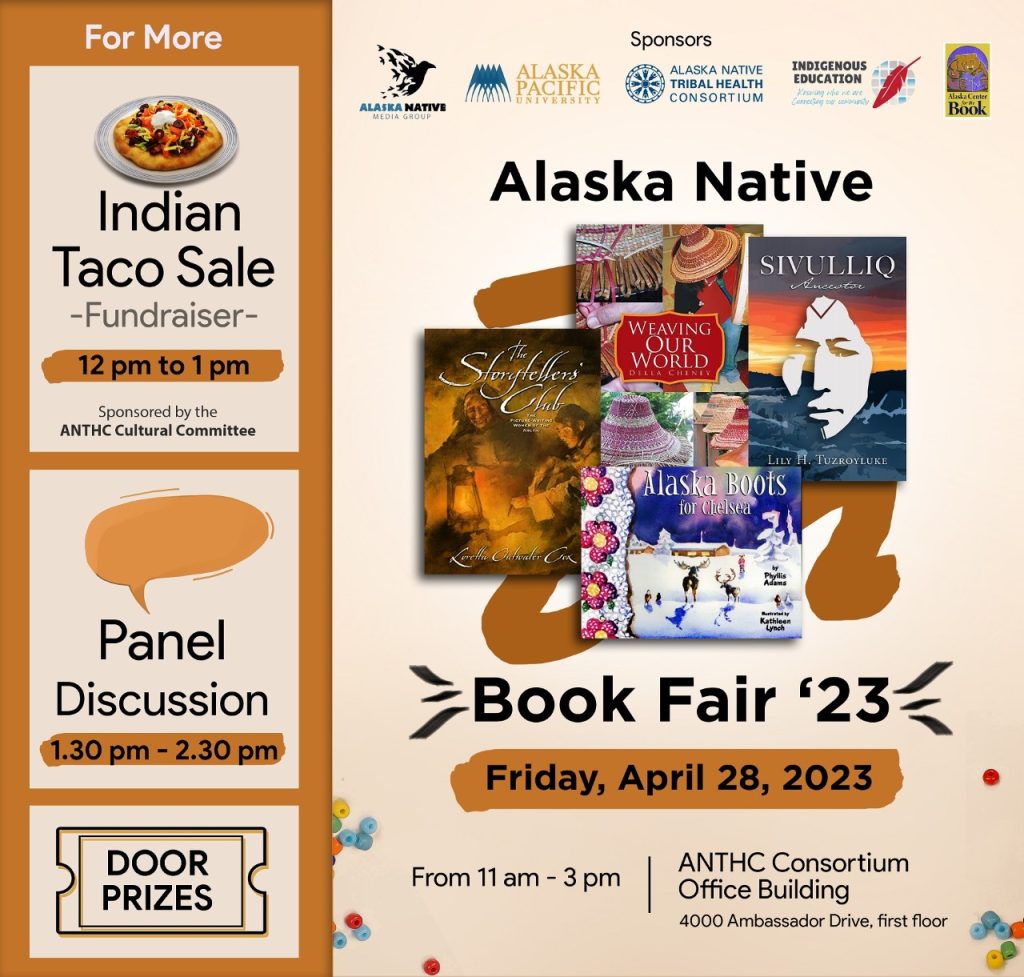 Check out Facebook for our latest updates and our Google calendar!
Learn about some grant opportunities.